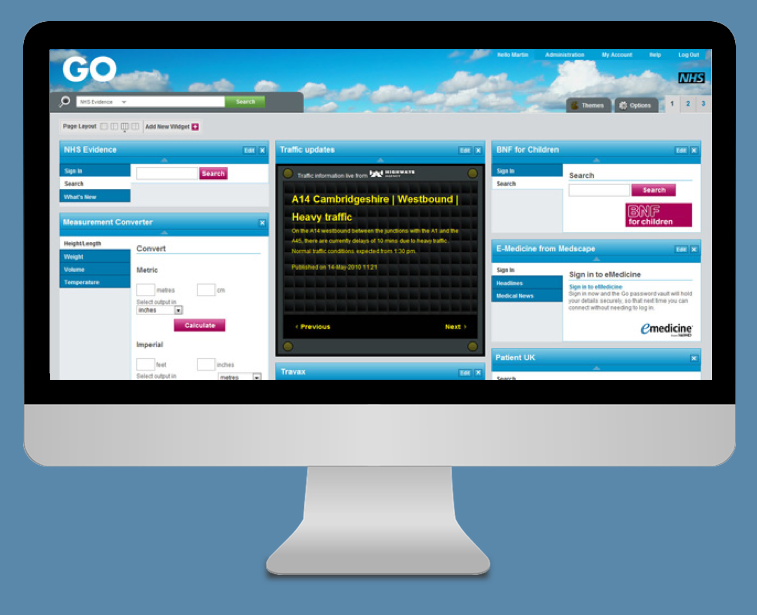 Overview
NHS Go was a portal to allow every member of NHS staff a single point of access to all of the information, web resources and online tools they require to perform their job.
Using a highly customisable widget based interface the NHS Go portal pulled content from a variety of web resources and allows the user to query website, perform searches and SSO (single sign on) without having to leave the NHS GO platform. Currently NHS staff have a huge variety of web resources which they must visit, and NHS GO provided a single point where they can perform a variety of actions.
We were responsible for designing and optimising the interactions within each widget to maximise the user experience by ensuring consistency in function, and also through user testing and improvement.
We also redesigned the interactions within the search functionality to improve usability, and redesigned the how the user could have a multiple pages of widgets, again to improve user performance.
Services
Interaction Design
Low & High Fidelity Wireframes
Usability Studies
Tools
AxureRP
Adobe Photoshop
Adobe Illustrator
Client
Conscia Enterprise Systems Ltd
Date
2010