STUDENT LOANS COMPANY
STUDENT FINANCE CALCULaTOR TOOL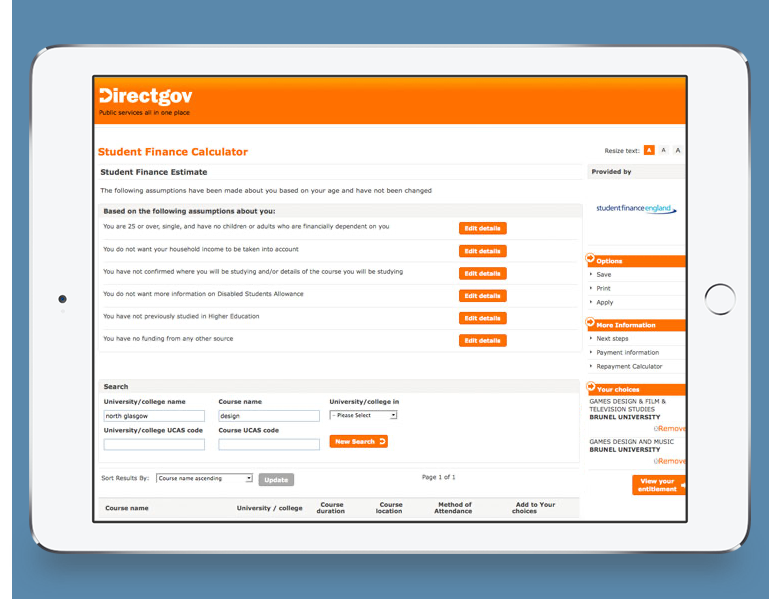 Overview
The online student finance calculator allowed a prospective student to enter their personal circumstances including domicile status, parental income, choices of course/university etc and then to receive an accurate calculation of their student finance entitlement. The tool was designed and produced to strict Directgov branding using their transactional toolkit.
From functional specifications we created user friendly designs and interactions using storyboards, sitemaps, wireframes and lo-fi prototypes. Once approved, we hand coded the designs into standards compliant accessible XHTML, CSS and JQuery to be passed to the development team. 
We also produced a library of design patterns as HTML/CSS/JQuery with documented instructions to assist the development team to effectively develop web standards compliant solutions.
Services
Storyboards
Usability Studies
Low Fidelity Wireframes
Low Fidelity Prototypes
Accessibility
Tools
Photoshop
Illustrator
HTML/CSS/JQuery
Client
Student Loans Company
Date
2009